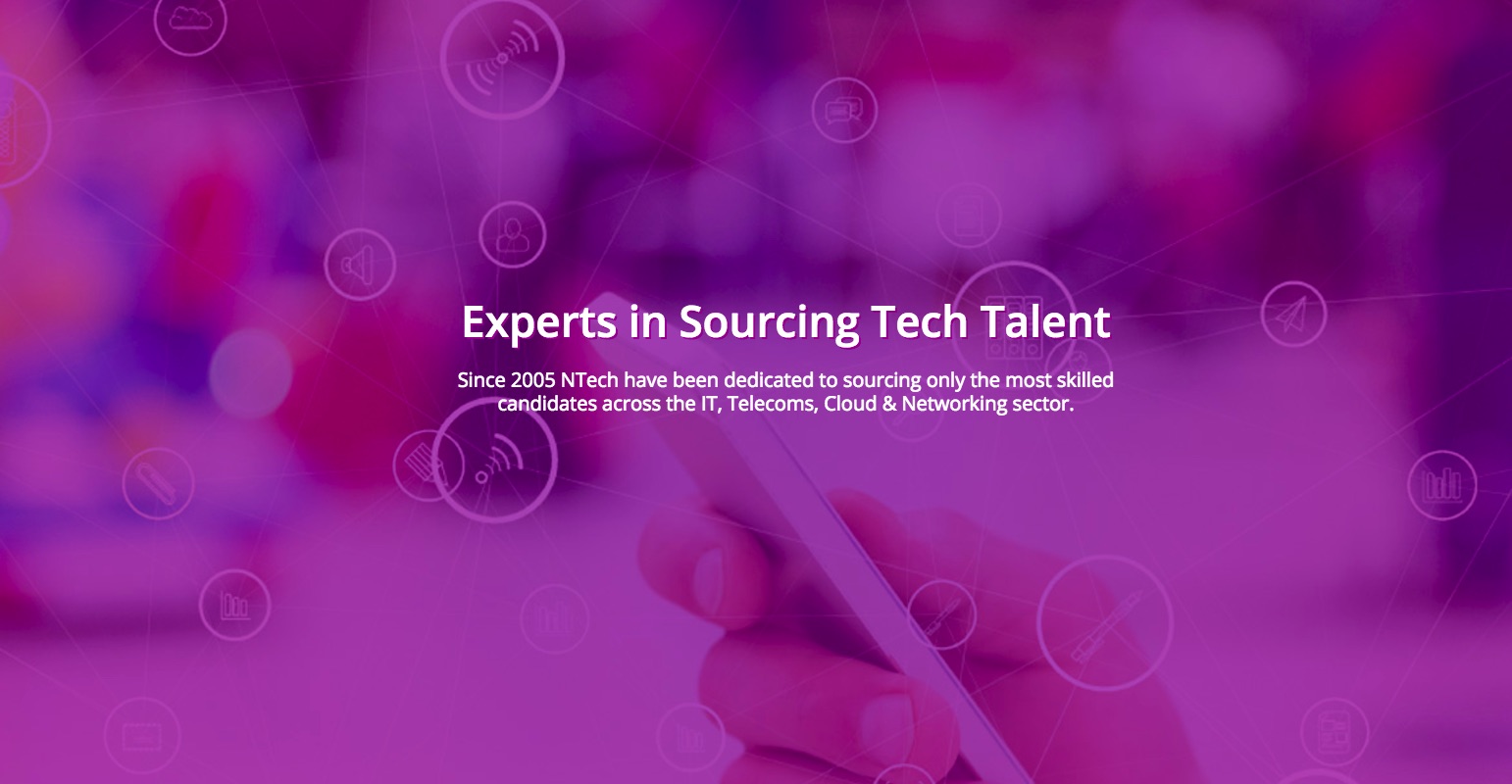 We are dedicated to sourcing only the most skilled candidates across the IT, Telecoms, Cloud & Networking sector since 2005 we have evolved with the changing climate but have always put performance and delivery as our principal objective. NTech view both clients and candidates as "Partners" and provide a bespoke solution using our industry knowledge and experience.

Our processes are customised to suit individual requirements, forming lasting relations using tailored recruitment methods going beyond the job spec.

We also provide market intelligence In the way of salary benchmarking, trends and a realistic view of our industry to ensure our partners are up to date with their market.

We take a keen interest in our partners and get to know them inside and out, even down to the office and environment layout so that when we qualify candidates for interviews we can give them a first-hand description of the company they could be working for.

At NTech Consultants, we work with honesty and integrity to ensure that we can find the perfect fit for you. Whether you are looking to fill a single position or an entire team, we handle recruitment for our partners as we would for ourselves, we take it seriously. Let NTech Consultants help you to reach your potential.

We recruit for our partners as we recruit for ourselves. We look further than the CV, listening to their future directions, advising and presenting away from the cliche feel giving a better success rate.